Another 3D tile by
bumyong
:
"I've taken some shots showing all the pieces removed from the board and assembling the other one: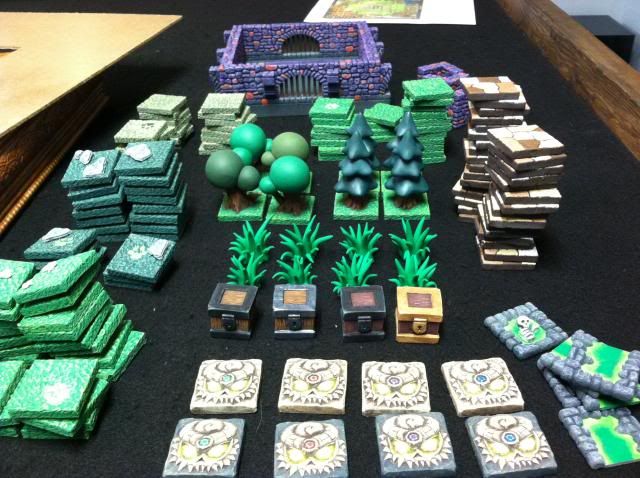 Again, a side by side with the original (look at that glare on the water!):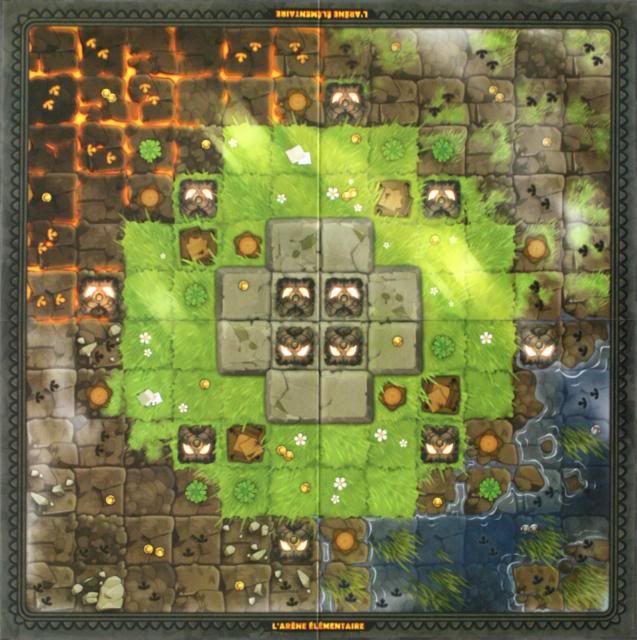 Some close-ups:
In the water shot, you can see the dimple I mentioned before due to the bubble that formed late in the drying process.
I think the center tiles need some more elevation and I'm going to work on using the fieldstone walls to raise them more. I would also like to experiment with land elevations and am thinking of cutting up some 1/2" particle board bases at varying depths to give more topography. But all of that is going to have to wait as I'm going to be gone on travel for both work and vacation until mid-August. That's why I made a push to get the base boards done at least. Maybe I'll bring my clay along and try to start making masters of the tokens and what-not. Will post if I actually do it."
Source :
http://hirstarts.yuku.com/topic/7098/Krosmaster-Arena-BoardWIP?page=2#.U24qpHV_s6g