So, I've recently finished a rather lengthy project that took a huge amount of time and effort, but I've finally finished my new Dice Tower!
It's made from wood, with some nice images from the internet carbon copied onto it, then traced with an old soldering iron. The shute is made from small moon-shaped steps, surrounded by a metal mesh that's used in construction. Well, see for yourselves: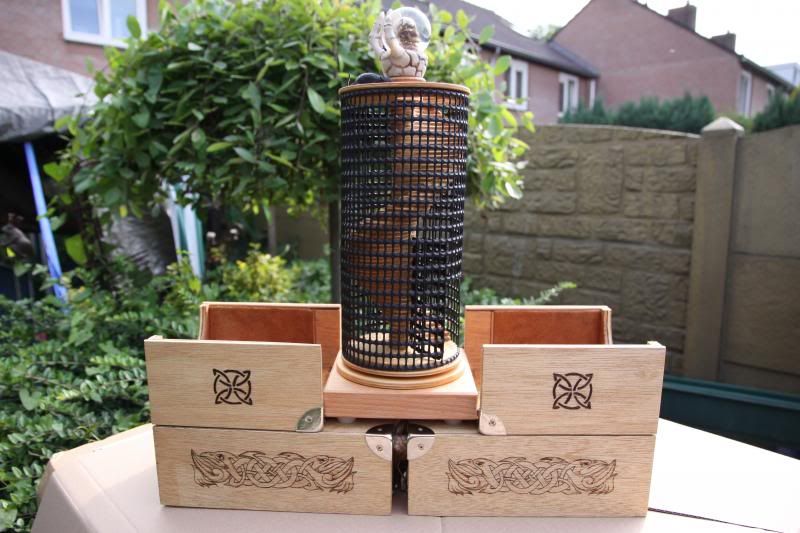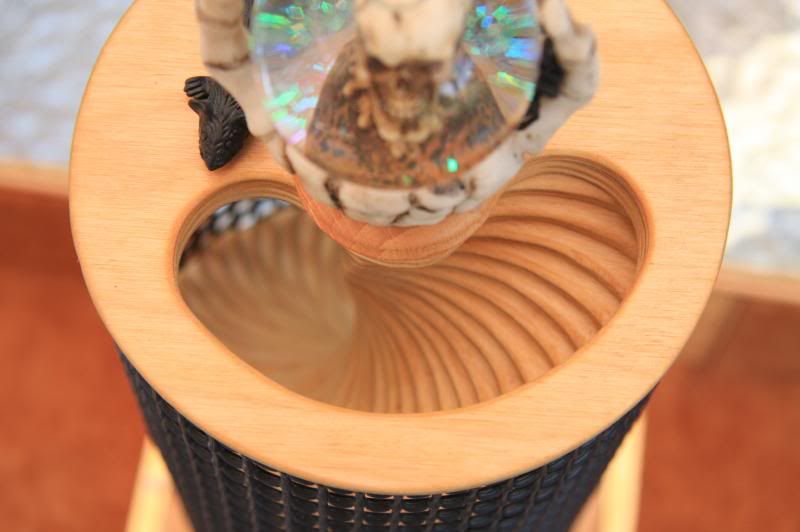 The tower itself can be turned so two players at the opposite sides of the table can throw dice in it, and have the dice roll out on their side in the tray. Also, when you turn the tower, the snow globe with the skull will swirl, which is a nice little effect.